We kicked off our year of weddings with Kat and Geo at The Three Kings in Falkirk on 20 February. It was a great start to the year and we really enjoyed our day with them, their family and friends. It was lovely to see and catch up with one of our bride and grooms from last year too; Lauren and Jonathon.
The day started off at the Westerwood Hotel where Kat and Geo and their bridal party were all getting ready. Hair and make-up was well underway and everyone was very excited. Kat and Geo's daughter Macy had the important job of flower girl and she was fantastic in front of the camera.
Their humanist service took place at The Three Kings in their ceremony room, conducted by Kirsty Geddes. As you can see from the images it was full of laughter and big smiles all round.
The weather wasn't on our side on the day so we had to scrap our plans for Dollar Park and grab a quick ten minutes outside in the Three Kings gardens. This was the quickest bridal portrait session we have ever done as we were very aware that rain was threatening but we love what we achieved in such a short time. Kat and Geo had their guests well looked after as they had booked a casino to occupy them during the bridal session and groups photos.
The colour scheme for the day was black with pops of turquoise and cerise pink, it worked so well and the room looked fabulous with all the detail Kat had put so much effort into.
Here are some of our favourite images from the day.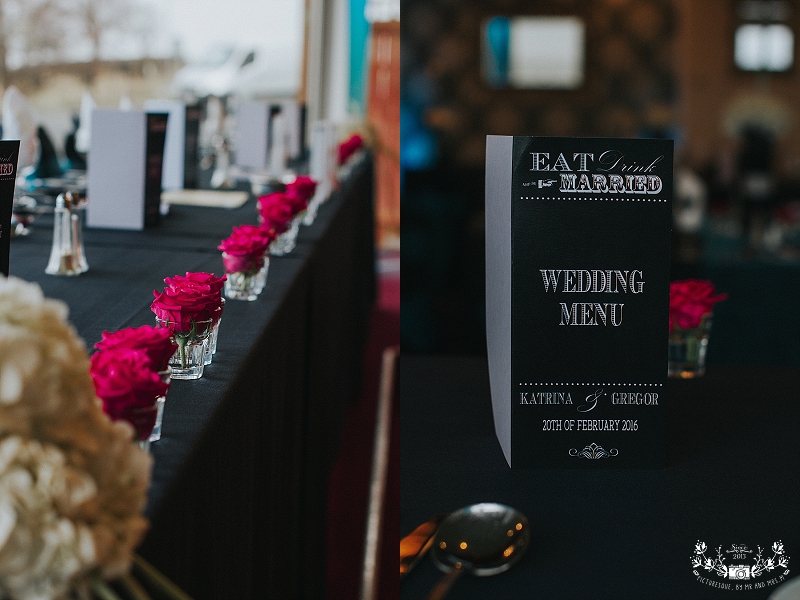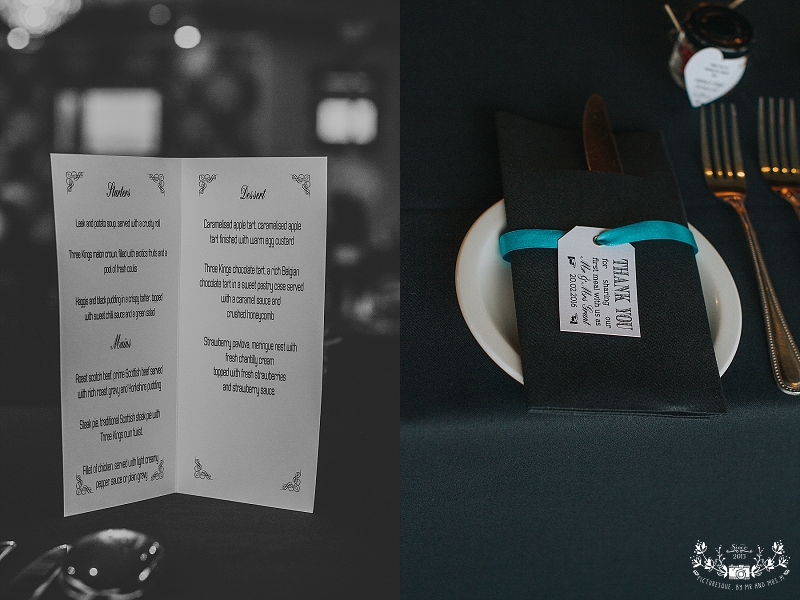 Kat and Geo, thank you so much for having us involved in your big day!
Stacey and Bryan xx