This wedding was absolutely stunning! There's so much to say, you'd be best to go and grab a cup of tea and settle down to read :)
On Saturday 12th March Tami & Craig were married at Solsgirth House and it was the most wonderful day. We hadn't been to this venue before so we headed up a few days before the wedding to check it out and get a feel for what we'd do with it, we were instantly "wow-ed" with how gorgeous the house and it's surrounding land is. It's an exclusive venue and you really do feel like you are in your own magical place once you arrive after a lovely drive through some gorgeous scenic country roads. We had a bit of a carry on posing each other in front of the camera getting ideas for what we'd like to do with Tami and Craig, and we left feeling even more excited for the day. We had met with Tami and Craig about a year ago, when we visited them in their flat in Stirling and we instantly liked them. Hearing about their wedding plans and then showing them our portfolio had us all really inspired and excited for their day. Spending some time with them, hearing about Craig's amazing proposal (think fairy lights and rose petals!) and just realising how well we all got on made us leave feeling we were definitely a good match and would all work well together.
Saturday came and we woke up to a dry but overcast day. This is actually really good for shooting in, so we were pleased. We walked into the house and found a very chilled out Tami, she was wandering around trying to find out what she could do to help set up .......erm Tami, you're the bride....you've paid people to do this for you! So she showed us upstairs and introduced us to her lovely bridesmaids, her Mum and Craig's mum. I got started on photographing all the details and morning preparations for the girls and Bryan headed to the boys. Making the girls beautiful were award winning duo Honey and Violet and they did an amazing job of the hair and make-up. Tami's look was so pretty and her hair was simple but stunning.
Their humanist ceremony was conducted by Mary Wallace, who we've worked with before and highly recommend. The service was complete with handfasting, personal anecdotes about Tami and Craig; how they met and their little quirks which they love about each other. It was a service full of laughter but also a few little tears. It was easy to see that Tami and Craig really are made for each other and their love for each other just shone all day.
We followed the ceremony with group photos and then the bridal portrait session. Our favourite part of the day is always when we get to spend a half hour alone with our bride and groom creating the portraits which they will look back on for years and hopefully display in an album or on their walls. It was so great to photograph a new venue and incorporate some of our regular more traditional pictures along with some new ideas.
It was then onto the ballroom where Tami and Craig were having their wedding meal. The room was just beautiful! The attention to detail, the decor and the room dressing all came together to create a soft, pastel, calm environment for the speeches and dinner. The flowers were provided by The Flower Room in Dollar and they were just stunning. Tami says that as soon as she walked into their shop she knew they were the florist for them and we couldn't agree more.
After everyone was fed and the evening guests arrived, entertainment was provided by Craigendarloch who put on a very enthusiastic ceilidh! We've also worked with them previously and had a good catch up with them. Davie is great at getting all the guests up on the floor and talking everyone through the steps in his cheery way.
We have to thank the staff at Solsgirth for doing an amazing job on the day and making us feel so welcome, it was much appreciated and we are delighted to be back in a couple of weeks to photograph another wedding.
So, here are some of our favourite images from the day!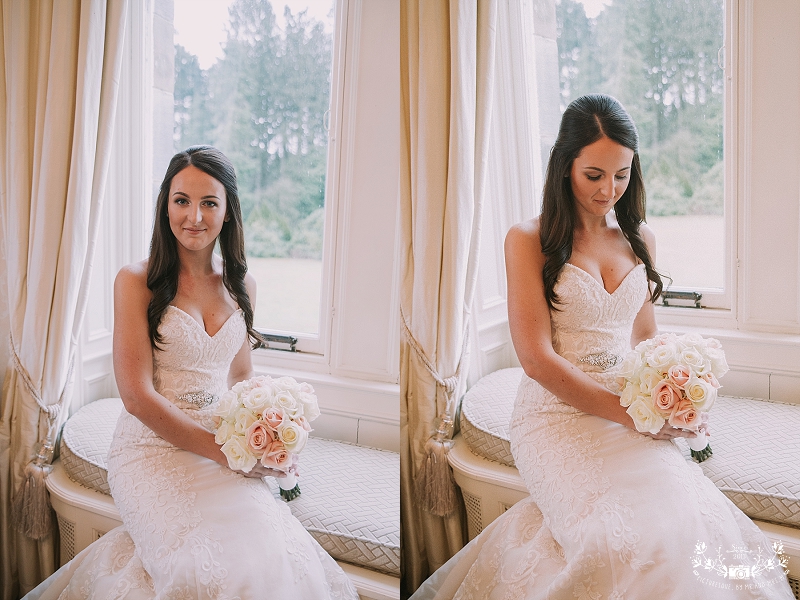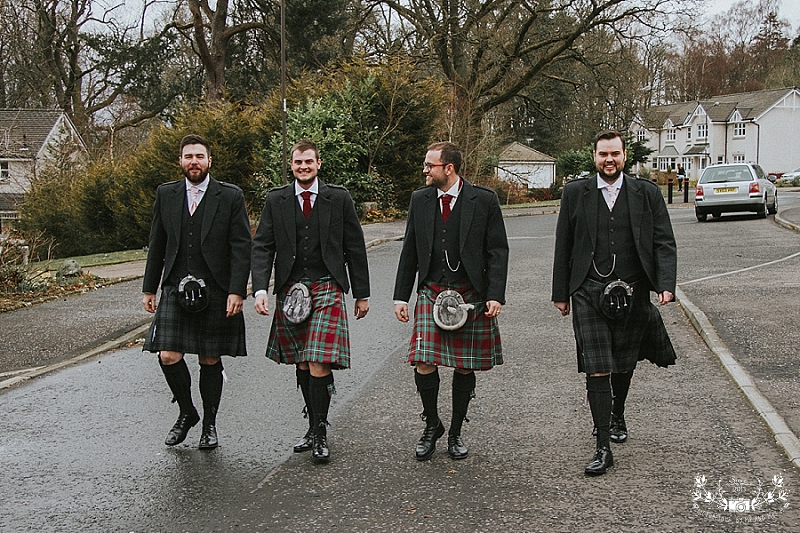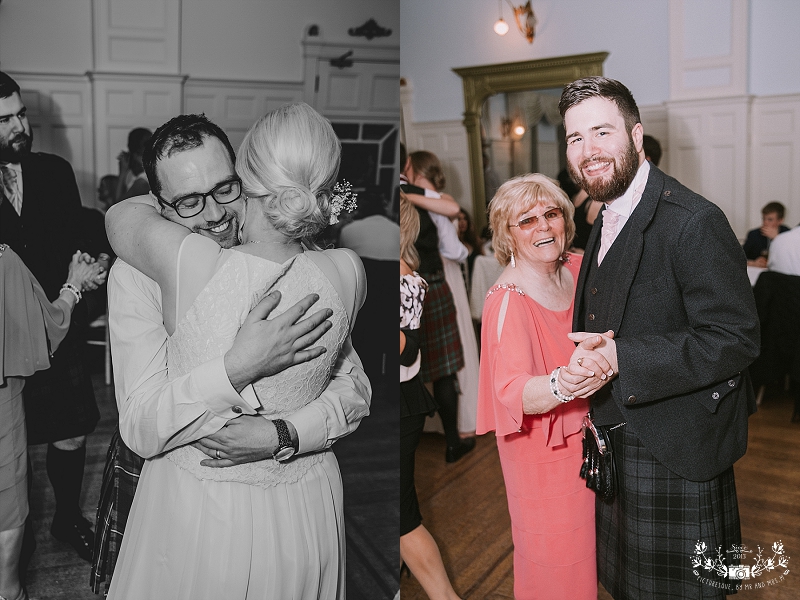 Tami and Craig are in New York now for the first part of their honeymoon and then they're off to Dubai for 12 days. We can't wait to see them when they get back to show them all their photos and hear about their amazing honeymoon!
Thank you both for choosing us to document the day, we had an amazing time with you and your families and we'll remember it as an amazing first wedding at Solsgirth House!
Stacey and Bryan x