Richard and Roxanne got married in the stunning surroundings of Cameron House on Loch Lomond yesterday. This was a wedding we were very much looking forward to, however, on Friday night as we were preparing the cameras and the wind and rain were hammering against the windows we couldn't help but feel a sense of unease. Imagine getting married in such a beautiful setting and not being able to get outside? Saturday morning came around and we opened our eyes with hope......still windy and rainy! We arrived at Cameron House, our first time at this venue, and were instantly impressed by the grandeur and elegance we were met with. The staff could not have been more welcoming and helpful and we thoroughly enjoyed our day there. The minister gave a jovial ceremony and soon Richard and Roxanne were Mr and Mrs Carswell. After mingling with their guests and enjoying some canapes, it was time for the bridal portraits and group photos. We looked outside...........the rain had stopped!! We weren't lucky enough for sunshine but the loch looked very atmospheric so we decided to go out.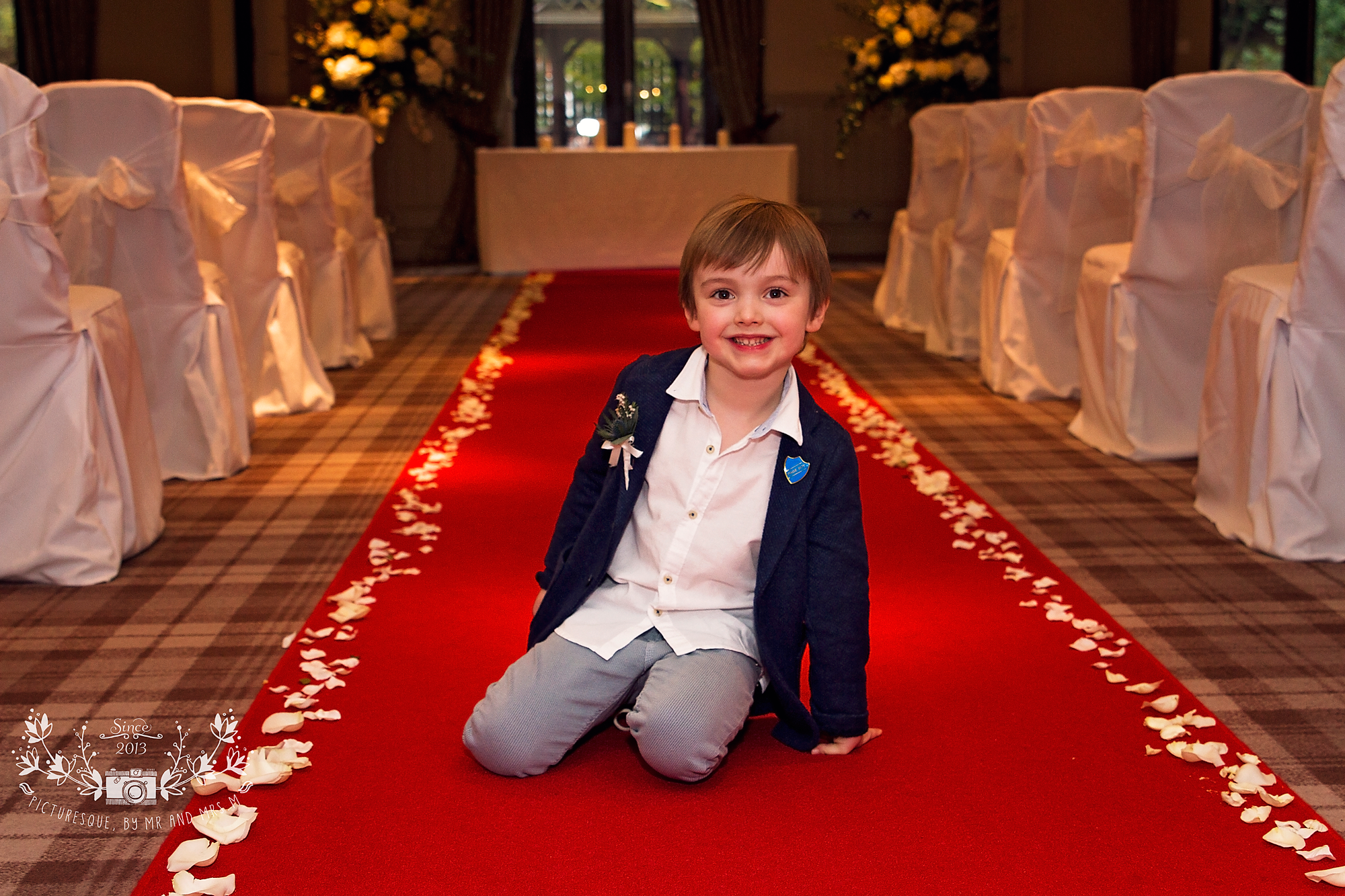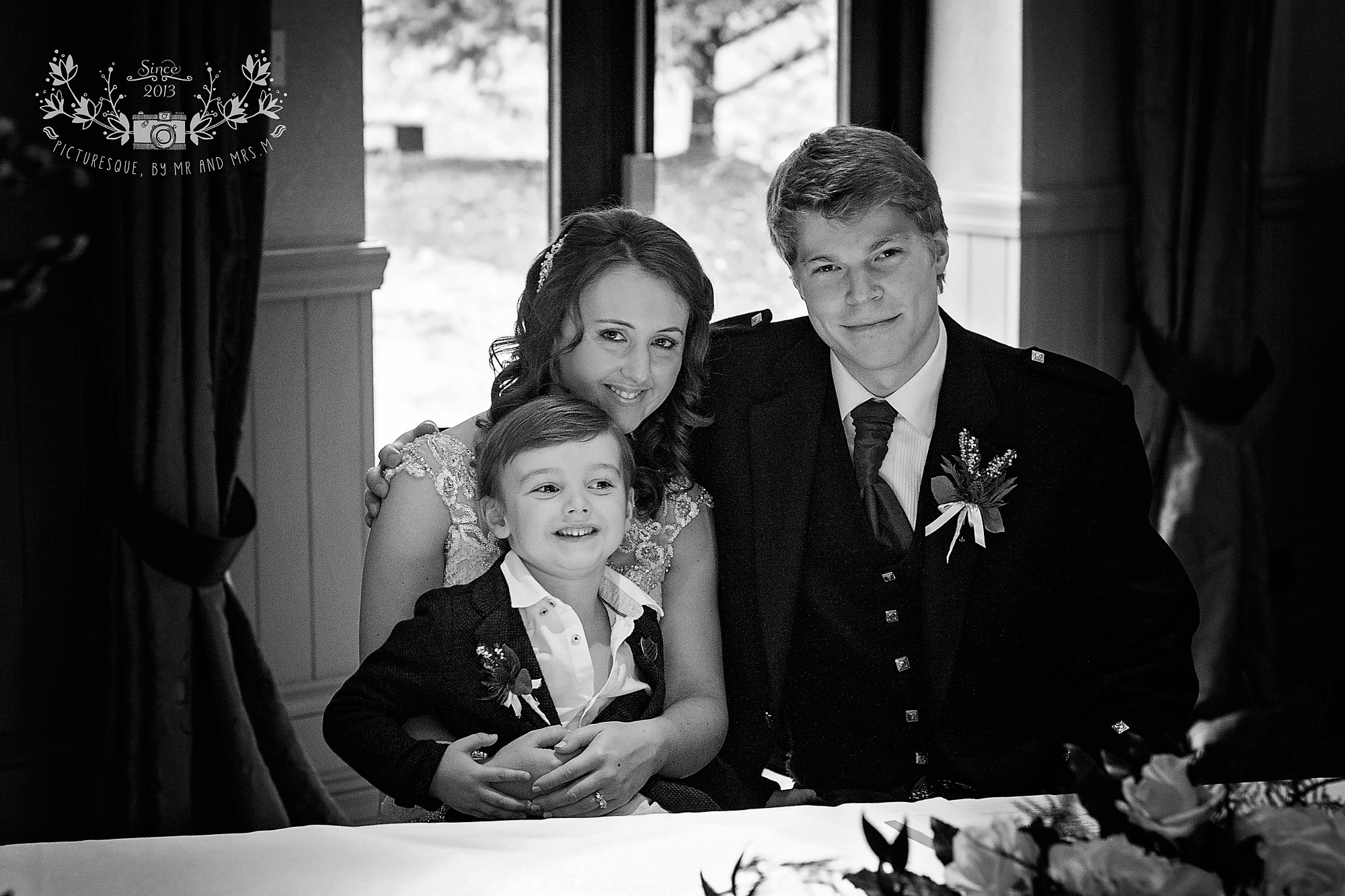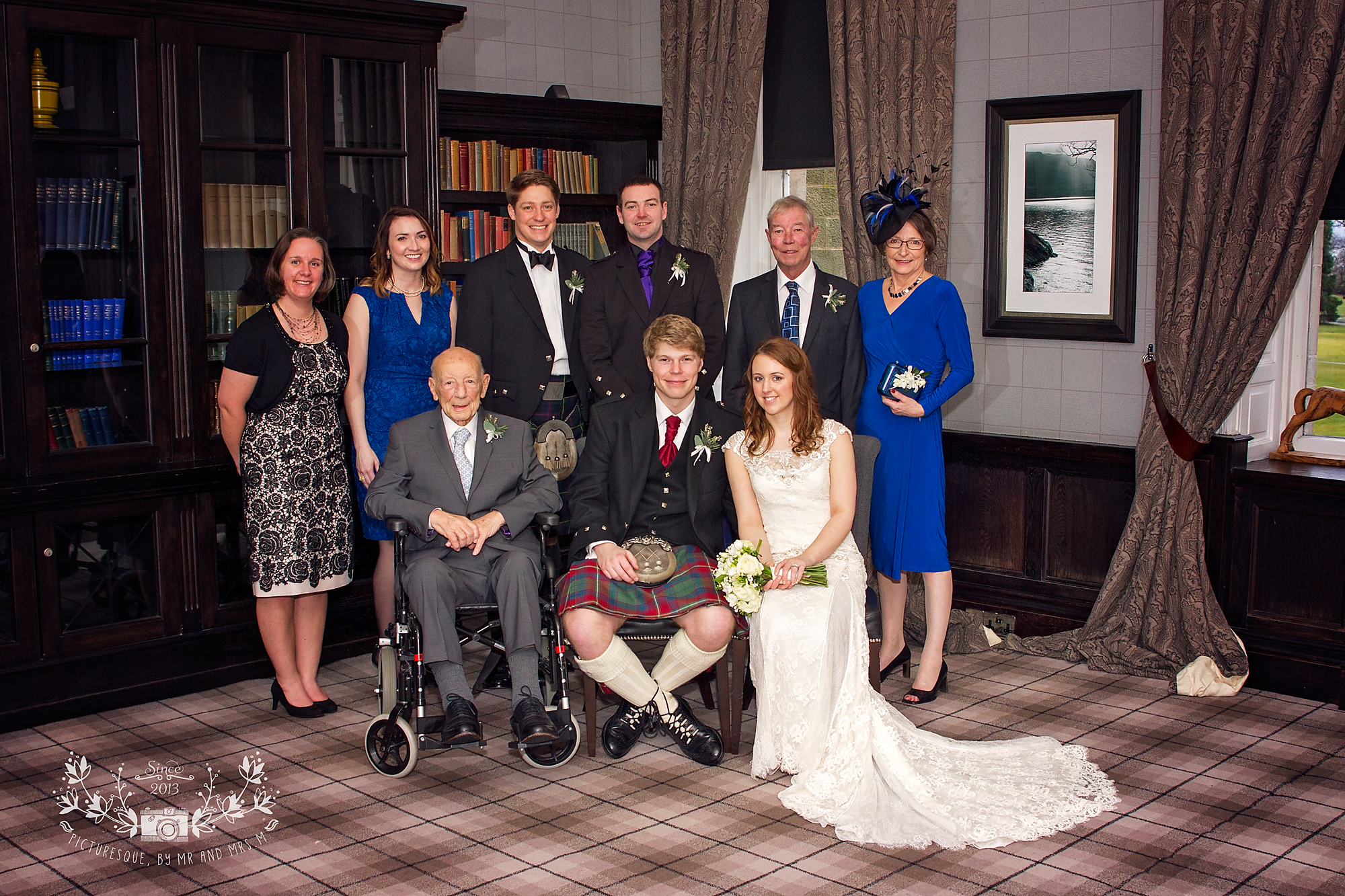 As is our thing now, we gave Roxanne and Richard a couple of Polaroids as a keepsake until we have their wedding gallery ready. We love our Polaroid camera, it's so much fun to use and it's exciting waiting for the film to develop. Richard and Roxanne loved theirs, and it's something they can now stick on their fridge.
We were also so pleased to see that they had used one of their pre-wedding shots to make up a signing frame instead of a guest book. We love to know that our images are up on display!
It was nice for us to get a picture with our lovely bride and groom too!
We would like to congratulate the new Carswells on an absolutely stunning day and we wish them a lifetime of happiness.
Stacey and Bryan.